Boulder Hill Site UHF DMR/Analog
Mac Pass Repeater Group WR7HLN
Contact: Tom WR7AGT [email protected]


Repeater particulars:
449.200 MHz, minus 5 MHz offset
Analog FM access: PL encode/decode 131.8 Hz
DMR admission: Color Code 1
DMR Radio ID: 313005

Location:
18 miles south of Helena, high atop Boulder Hill with a great view of the Boulder Valley, 6160 feet above sea level

Equipment specifics:
Hytera RD982 repeater 50 watts
Celwave PD-1151-2N 8dBd omni pattern. Tower height is 55 feet, repeater antenna is on top. Antenna HAAT = 174 feet.

Operational mode:
Dynamic Dual Mode (analog FM or DMR digital on-demand)

Networking:
DMR: Brandmeister via Montana Internet
Analog FM: EchoLink node WR7AGT-L 449200 always connected to conference server *MONTANA* 391181 or *WR7HLN* 259372

Remarks:
Coverage includes the city of Boulder and the Boulder Valley, I-15 north including Jefferson City and Clancy.

6/9/18 Boulder Hill and North Hills repeaters are used analog to support the Governor's Cup Races.
8/5/17 Boulder Hill and Mac Pass repeaters are used to support the Elkhorn Endurance Run.
5/11/17 EchoLink interface installed and turned-up.
7/16/16 Hytera RD982 installed today. It is operating in Dynamic Dual Mode, BrandMeister networking for DMR, but no EchoLink until we build and install an interface the EchoLink computer.
8/6/16 Mac Pass UHF and Boulder Hill used to support the Elkhorn Endurance Run.
8/11/16 Replaced Heliax with a new run with new connectors at both ends.
8/18/16 Replaced duplexer with a spare to resolve the slightly elevated SWR reading as measured by the repeater itself.


Coverage map depicting the service area of the Boulder Hill UHF DMR repeater



Tower and Building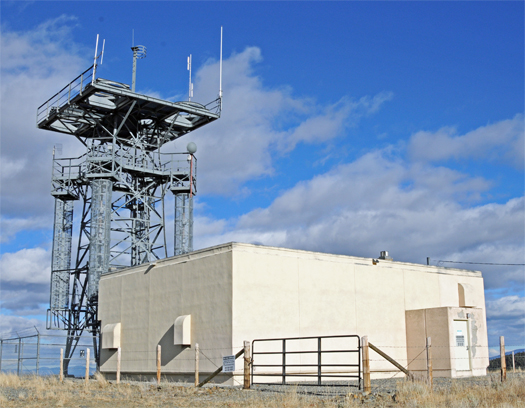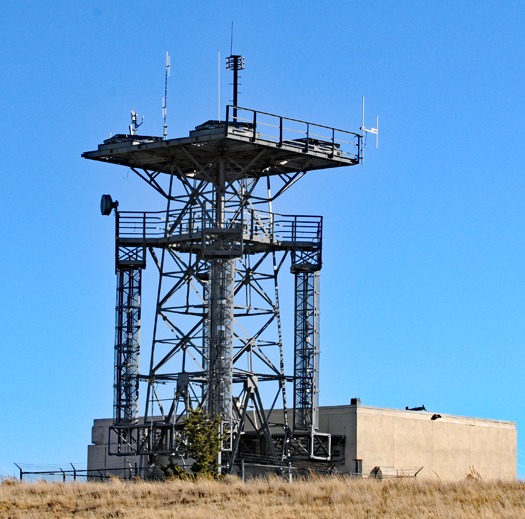 White fiberglass antenna is the PD-1151 for the Hytera repeater